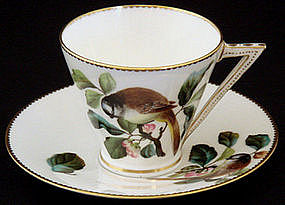 So the dates for the 2014-15 Bodley Cup have been released (but aren't yet up on the LCU website, odds are that's just a small while away though – not all the teams and such have been finalised yet) [edit – yup, less than two days later they're now up on the LCU website].
First match is far sooner than I expected it to be, on September 24 with a Benildus-A-v-Benildus-B game that will probably wind up being like a parish boundary GAA game (ie, wear a helmet even if you're just spectating!). All the matches have been brought forward in fact, so that the last round can happen for all seven divisions on the one day (Sunday April 11 2015) in a neutral venue (probably in the Teachers Club in Parnell Square). Which will be fun.
This year sees the resurrection of a seventh division after a decade or two of not enough teams to run it; the idea is that it'll become the entry-level division for new players, a role the Bodley was fulfilling up to now. Benildus will be entering at least one team into this division. We'll also have two teams in the Bodley (Benildus A just being pipped at the post for promotion last season), one in the O'Hanlon, one in the Heidenfeld and one in the Armstrong. For the beginners reading this wondering who and what those are, they're just the names given each division (usually relating to who paid for the trophies initially 😀 ):
| Division | Name |
| --- | --- |
| 1 | Armstrong Cup |
| 2 | Heidenfeld Trophy |
| 3 | Ennis Shield |
| 4 | O'Hanlon Cup |
| 5 | BEA Cup |
| 6 | Bodley Cup |
| 7 | O'Sullivan Cup |
And no, the real Bodley Cup isn't a teacup (it's just that there's a specific make of antique tea cup… look, it was funny at the time, okay?), it's this: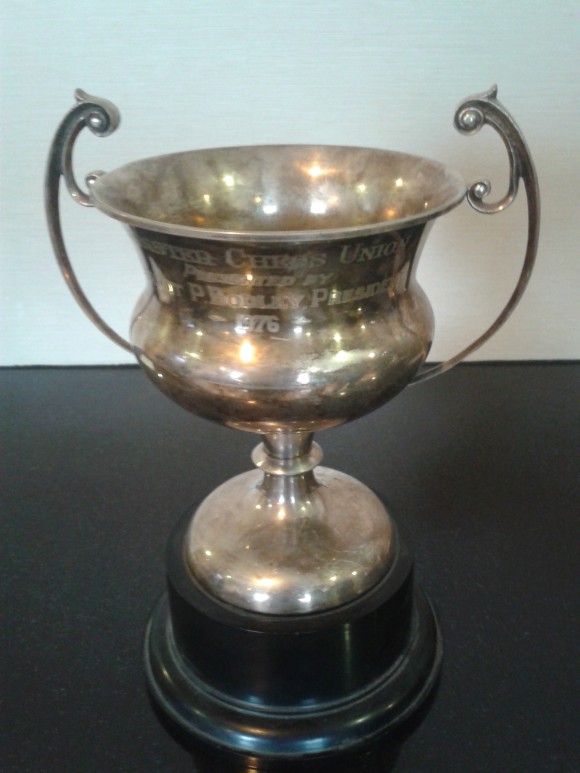 So far the lineup for the Benildus B team (which I'll be on again) looks like:
Team
Round
H/A
Opposition
Day
Time
Date
Bodley
1
Home
St Benildus B v A
Wed
7:30
24/09/14
Bodley B
2
Away
Elm Mount
Mon
7:30
06/10/14
Bodley B
3
Home
Malahide
Wed
7:30
15/10/14
Bodley B
4
Away
Wicklow
Sat
2:30
15/11/14
Bodley B
5
Home
Rathmines B
Wed
7:30
21/01/15
Bodley B
6
Away
Rathmines A
Mon
7:30
02/02/15
Bodley B
7
Home
Bray/Greystones
Wed
7:30
18/02/15
Bodley B
8
Away
Enniscorthy
Sat
2:30
28/02/15
Bodley B
9
Home
Portmarnock
Wed
7:30
11/03/15
Bodley B
10
Away
Curragh A
Sat
2:30
11/04/15
Bodley B
11
Neutral
Curragh B
Sun
TBC
19/04/15
We have some awful logistics with the away matches, Enniscorthy will be three hours driving for three hours (at most!) chess, but it can't be helped. Round 5 should be interesting though, both teams at home after a rather long xmas break that takes in half of November, all of December and two thirds of January – lots of cobwebs to blow away, or lots of time to study up, depending on diligence levels!
Tags: bodley